Unsure of how to save to a USB in Pulse? Here is an easy step by process to follow to make the process as easy as possible.
Step 1.
Go to File>Save As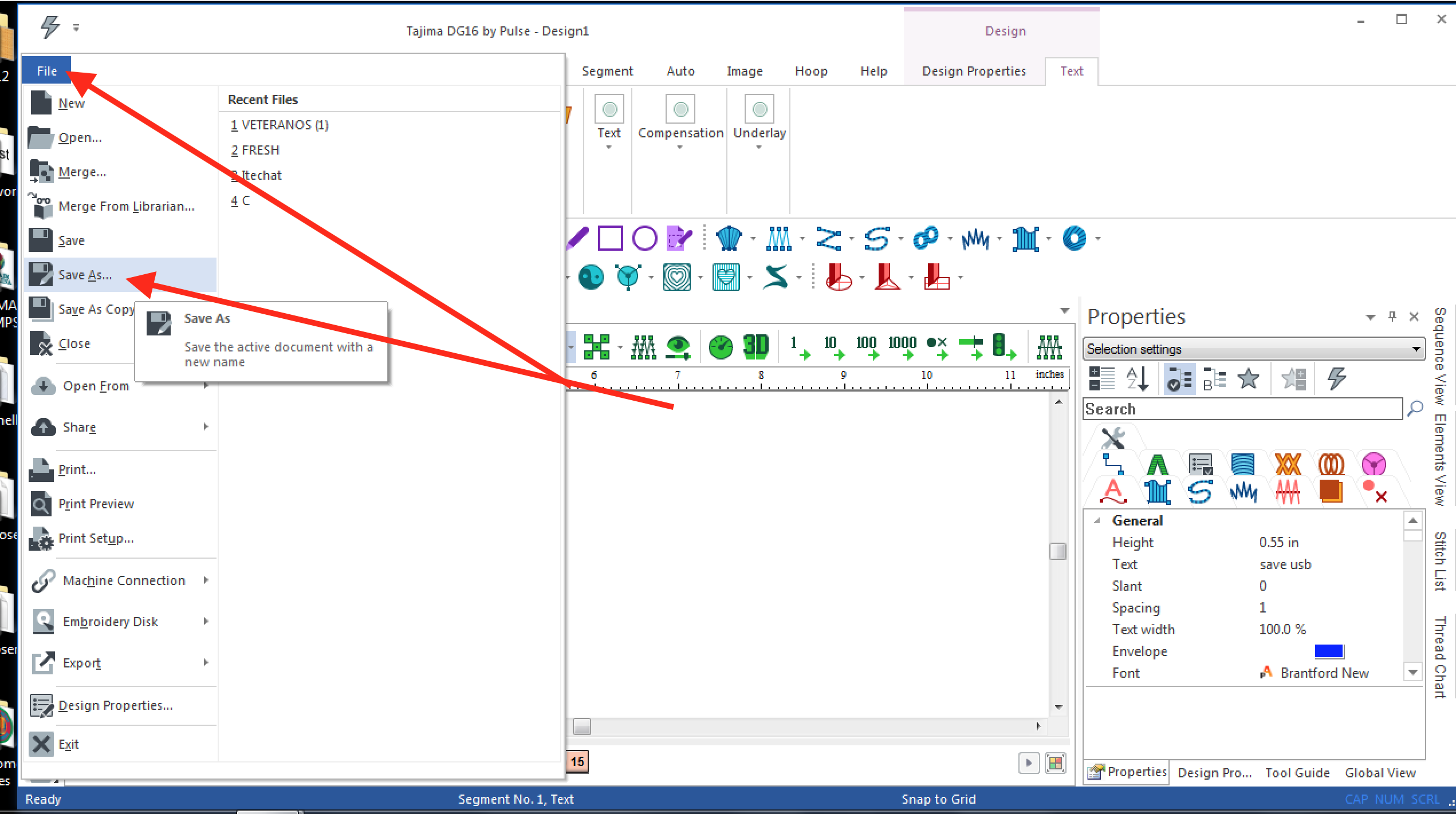 Step 2.
Select the "Save in" dropdown menu then choose your available USB.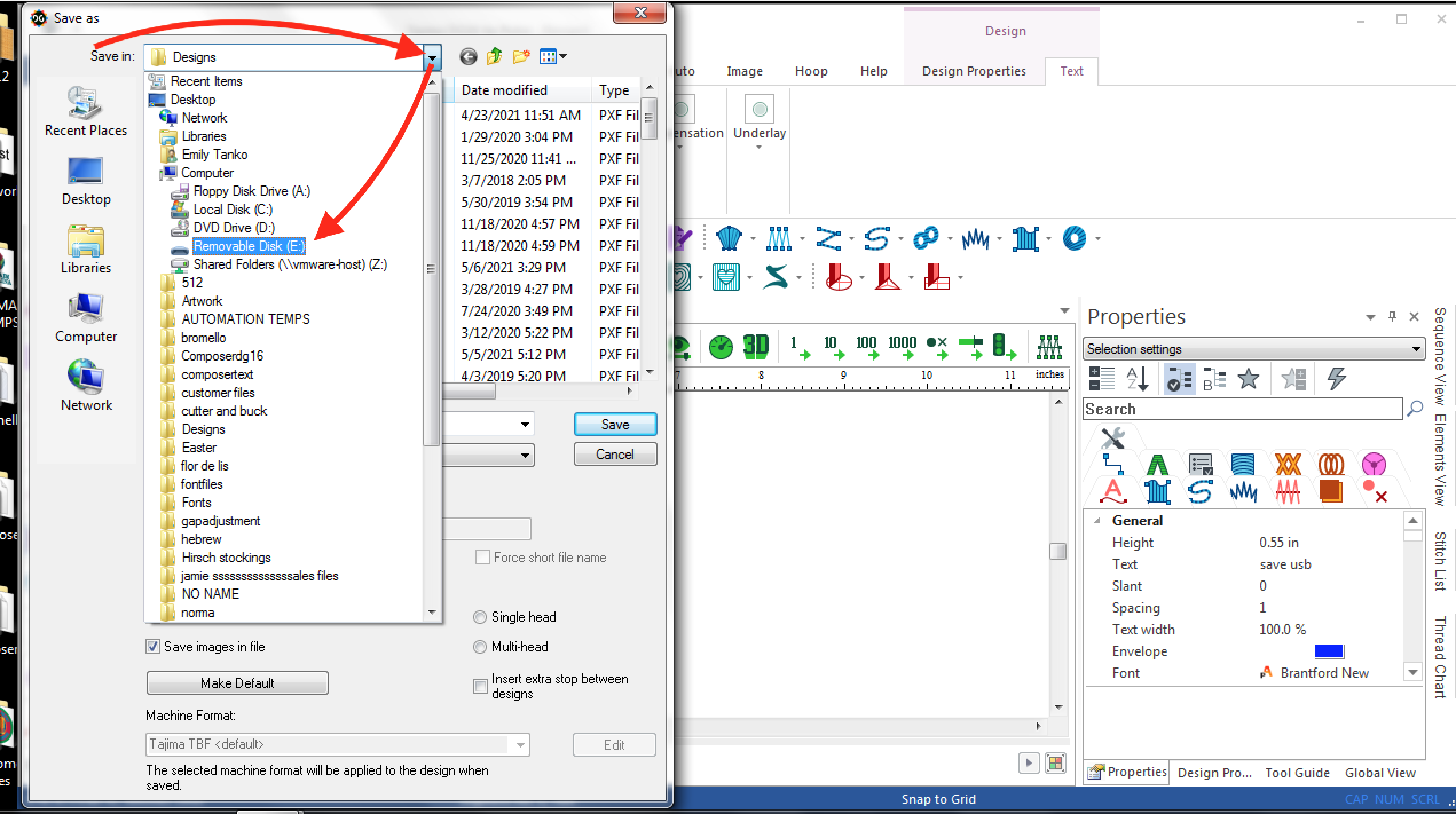 Step 3.
Name your file then select DST from the "Save as type" menu then hit save.