Along with the DG standard fonts, Maestro includes the Symphony 2 pack with 15 additional premium fonts at no extra cost!
You can try out fonts on the Pulse web site at this link:
https://www.pulsemicro.com/DG15Fonts
Once on the site, click on Included in DG16 and then Included in Maestro. Under the font name click the Try button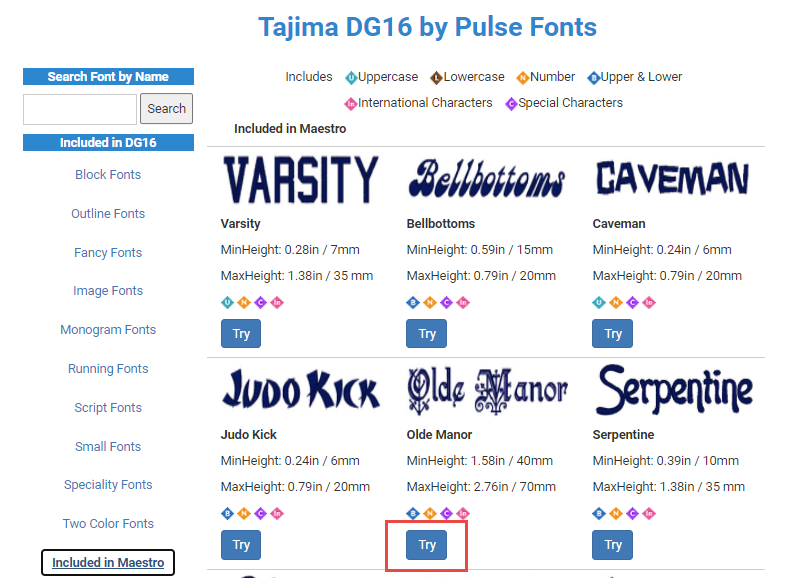 .
Type your text and click Apply to see the generated letters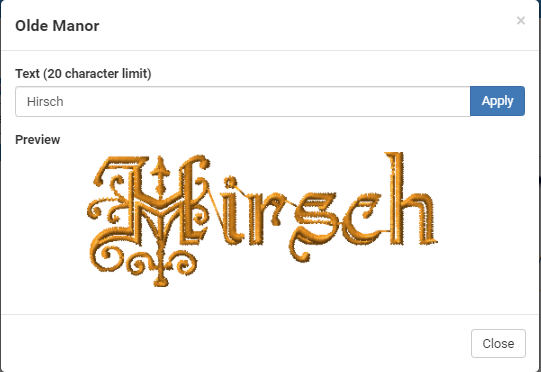 1