Updates and Upgrades apply to any supported DG version and unsupported DG/ML and Signature versions V13(2009), V12 (X2),V11, V10, V9, V8 and V7.

Artist Plus
Overview
---
Artist Plus uses advanced technology to guide you through design creation with precision, speed, and ease. Many decorative stitch effects are included to help you create more expressive embroidery with minimal effort.
Create expressive embroidery with precision and speed.
Intricately detailed design effects and special artistic options.
The choice for advanced digitizers with a creative side to produce unique designs
Wave Fill

Give a realistic look to plant and animal designs with this new feature.

Line Carving

Add 3D effects to designs while reducing overall stitch counts.

Radial Fill Tool

Reposition the center point of segments and watch stitches radiate outwards from that point.

Programmed Pattern Editor

Take your control to the next level by editing existing programmed patterns for your desired look and feel.

Custom Cornering

Corners can be adjusted to different corner types with a simple click of the mouse, making high quality professional results easy to achieve.

Region Carving

Create a region within a segment with different properties and patterns than the fill background.

Elastic and Turning Stitch Effects

With turning, the pattern turns along the specified angle line and with elastic, the pattern is stretched to fit the width of the column.

Fix Gap Setting

Adds stitches to the ends of branched segments that will cover areas where a gap is present.
DG16 includes an impressive array of new and updated features provides all of the tools you need to succeed, and more. Please CLICK HERE for a preview of DG16! Please note, some features shown are not available at all levels.
Introducing new PulseCloud online text and design features! Create Text or add Text to existing files in PulseCloud! Output to file or send directly to the embroidery machine.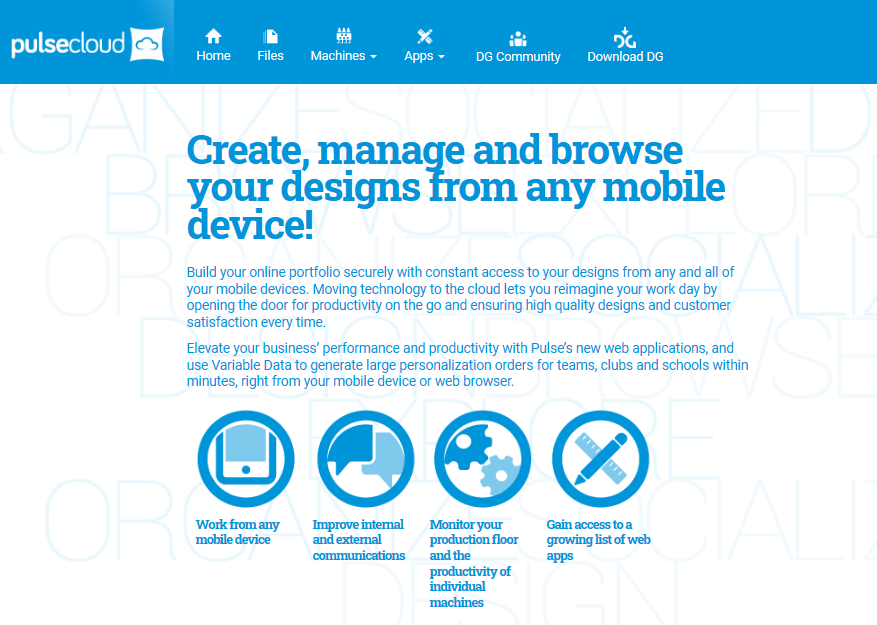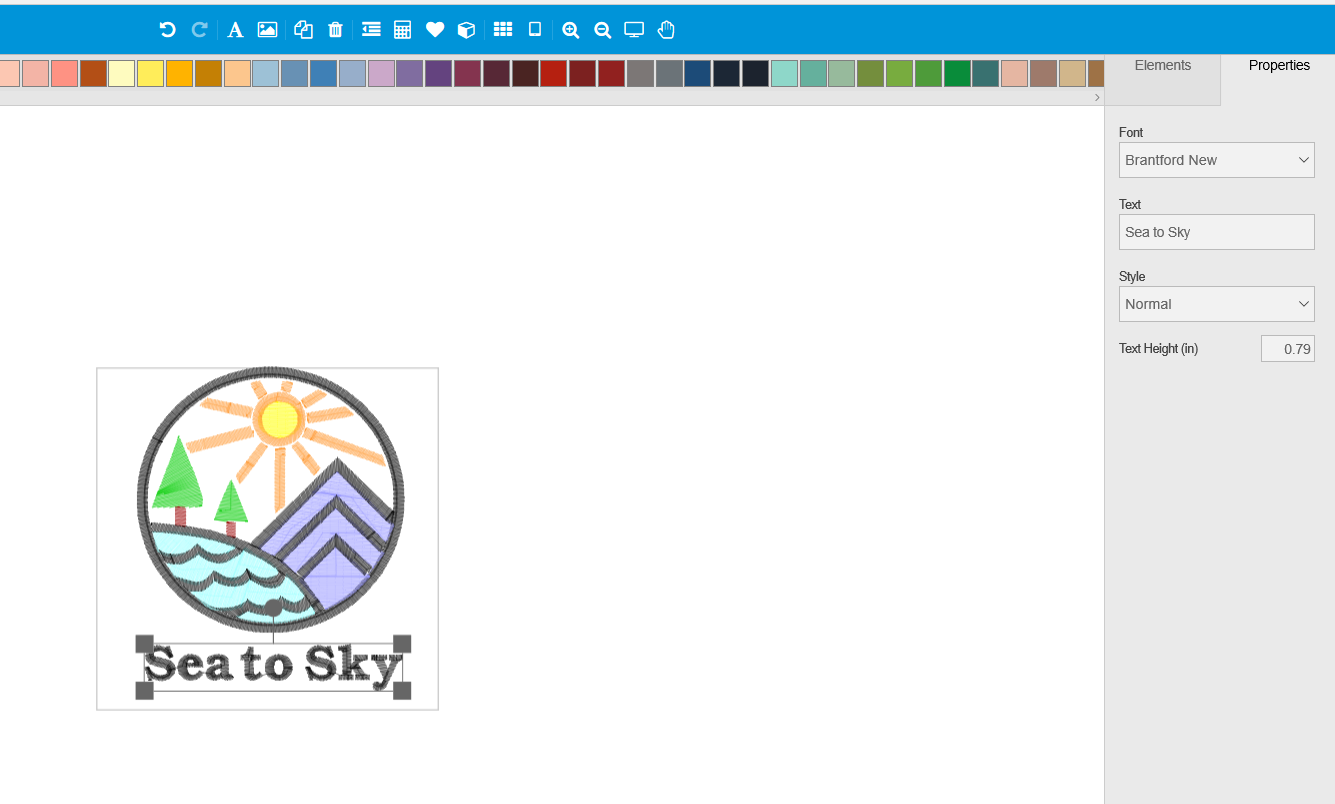 DG16 offers exclusive seamless integration with Tajima LAN Enabled embroidery machines. Never deal with disks or USB Sticks again. All current Tajima embroidery machines as well as machines manufactured within the past 5 years have the capability of seamless integration.
click here to See More Features and available options
Would you like to learn more about this great product? To schedule your own personalized live demonstration, please click here or contact our customer care department at 800-394-4426 and ask to speak with a software representative.