Pleae Watch the helpful Video, How to create a software support account
1) Click " SIGN IN"

2) Click 'SIGN UP'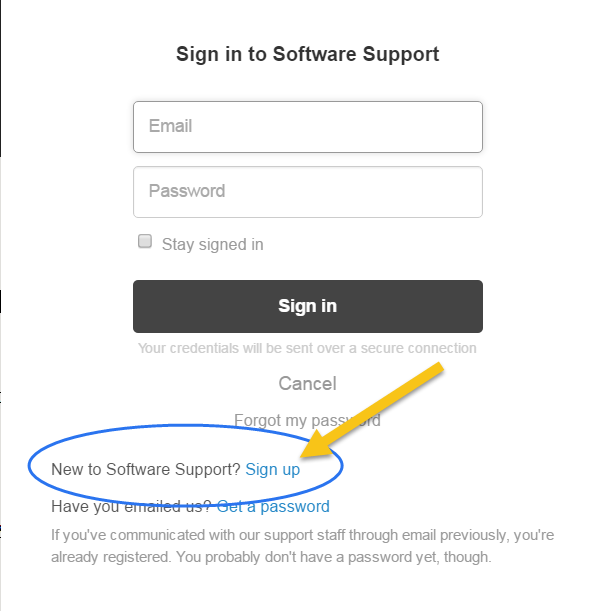 3) Sign up to create your new account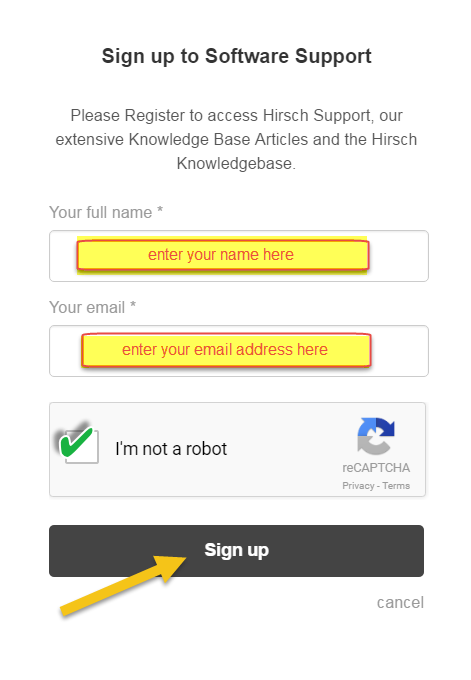 4) Select the 'not a robot' verification images as directed and click Verify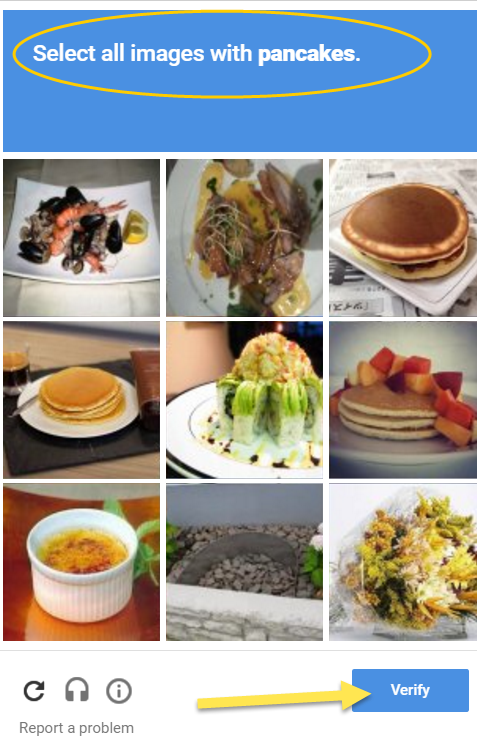 5) Click the Sign Up button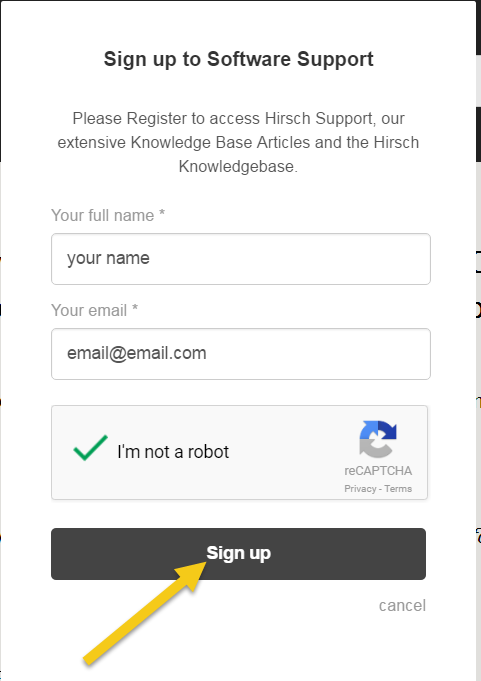 6) You will receive an email to complete the setup process . An Email will be sent to the address you filled in the " Email Address" Field when creating your account.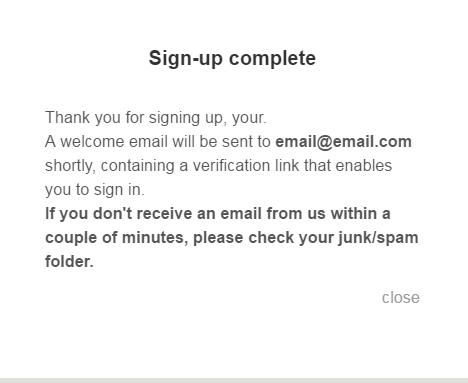 7) Check your email account for the Welcome from Hirsch Support email. Please open the email and click the Verification link located at the bottom of the email to create your password, write it down for future reference and complete your account setup.
This process will log you directly into the Hirsch Software Support site.

NOTE* For Security reasons HSI Staff does not have access to your ID and Password for your account - Click the
" Reset Password " link to create a new password.