Select Same Needle allows the selection of multiple design segments easily to move or apply effects all at one time.
1. with your multi-segment design open on the design page, open the sequence view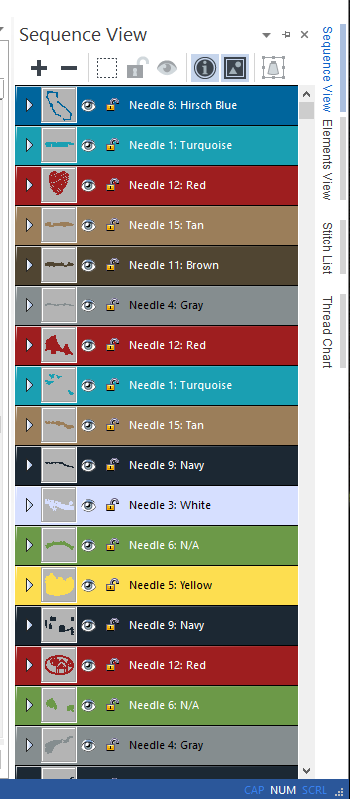 Note: If this docking window is not active, please click View and Toolbars and Docking Windows to click on Sequence View to open the window

2. Click one of the segments you wish to work with, in the example below we will be working with all of the red segments.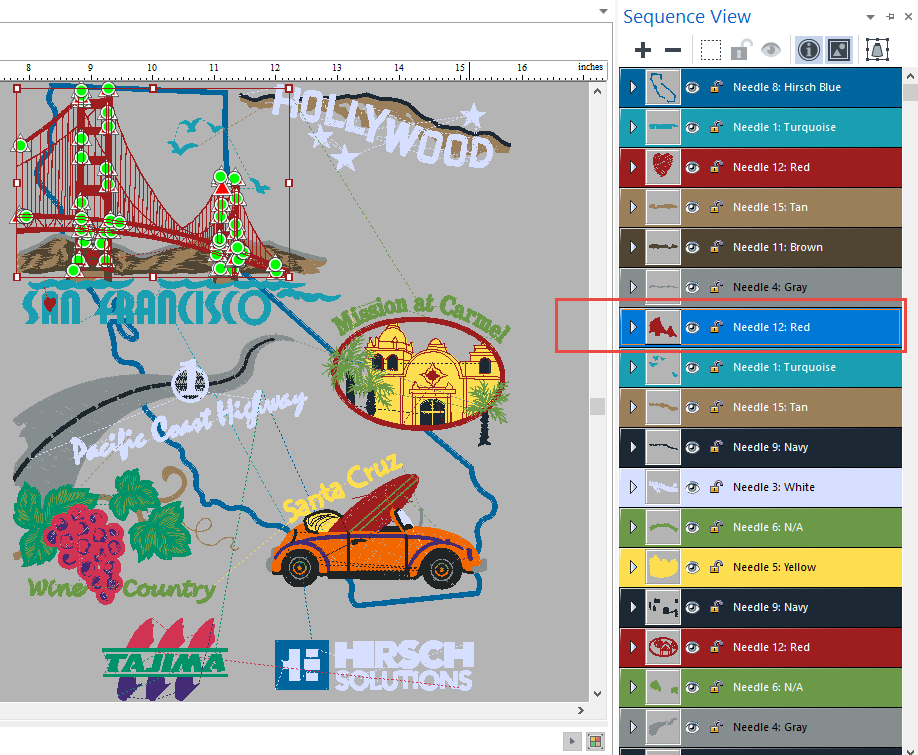 3. Click on the Select Same Needle icon in the Sequence View menu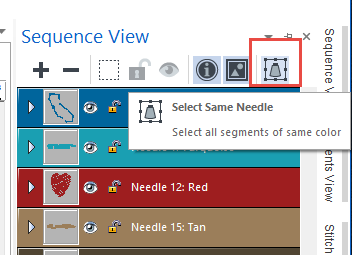 All of the same needle assigned segments will be selected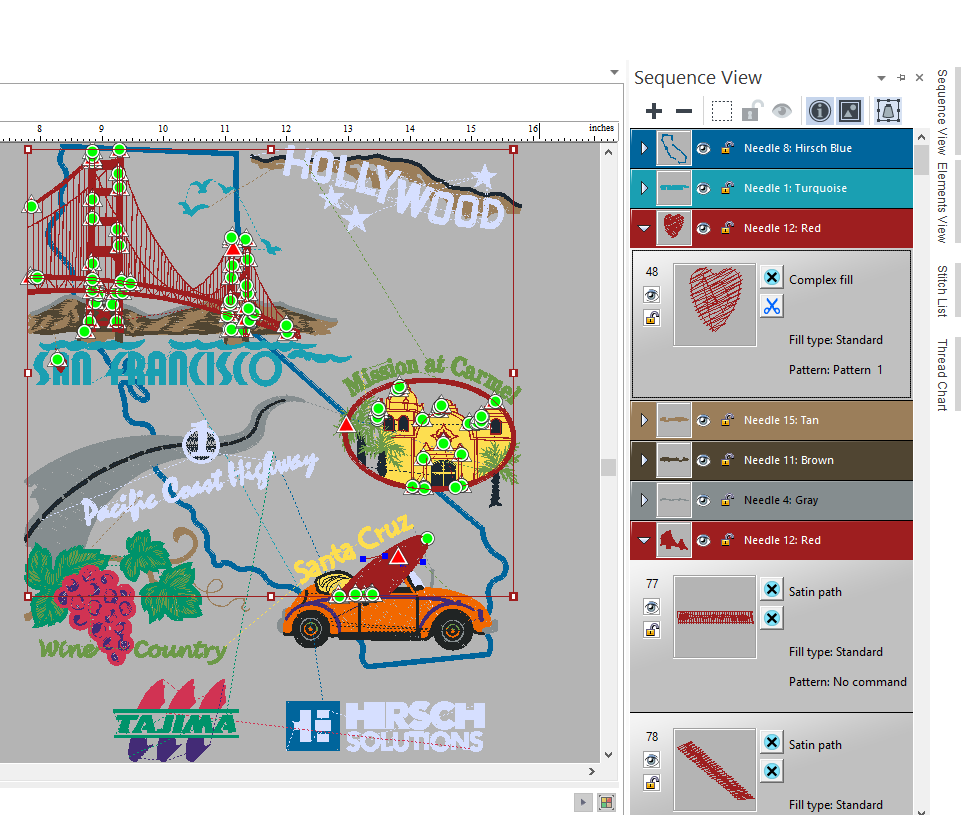 4. Make any settings, color, size or other changes to the segments all at one time.
5. Save your changes when completes