Here is information regarding new features found in Tajima DG16 by Pulse.
Please be sure to download the release notes which detail the new features by level! Remember, features carry forward to higher levels, for example, those marked as Creator will also be found in Illustrator Extreme, Artist Plus and Maestro.
DG16 Draw Fusion feature now supports CorelDRAW® X7 and CorelDRAW® Graphic Suite 2018
** Version 13(2009) users, with the release of DG16 your software version has fallen from support, this is a great opportunity for you to update/upgrade to DG16 to avoid a lapse in software support!
Click the DG16 icon below for a video preview of new features in Tajima DG16 by Pulse!

Some Key Features Available in the new Tajima DG16 by Pulse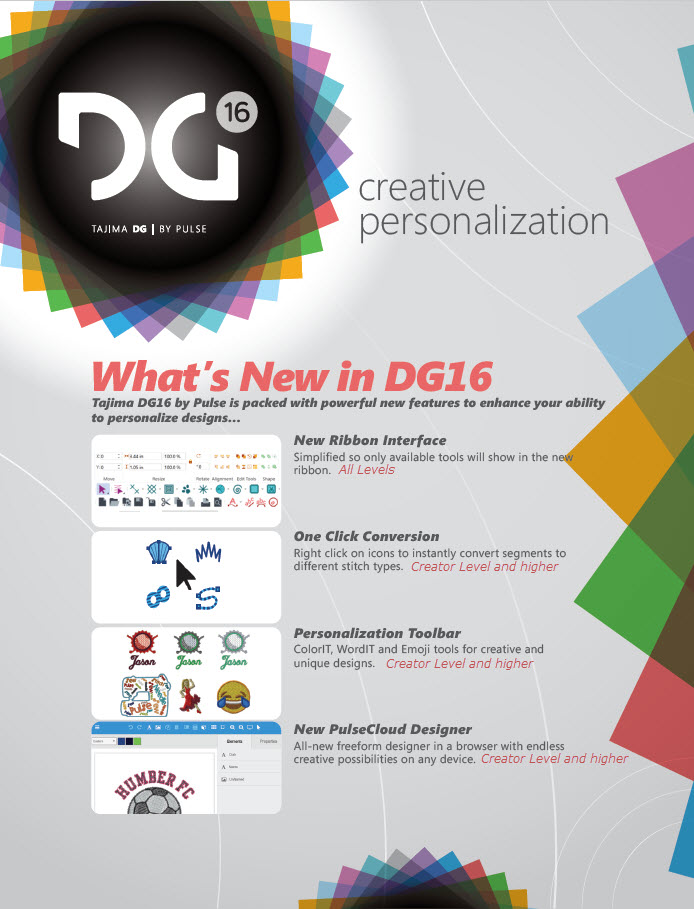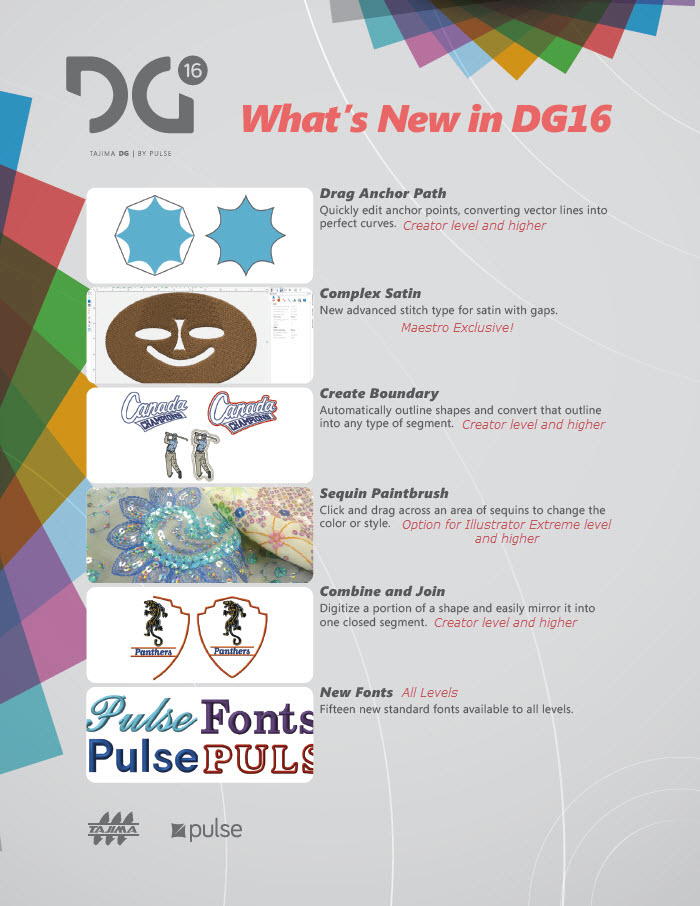 Please click the link below to download the release notes pdf file